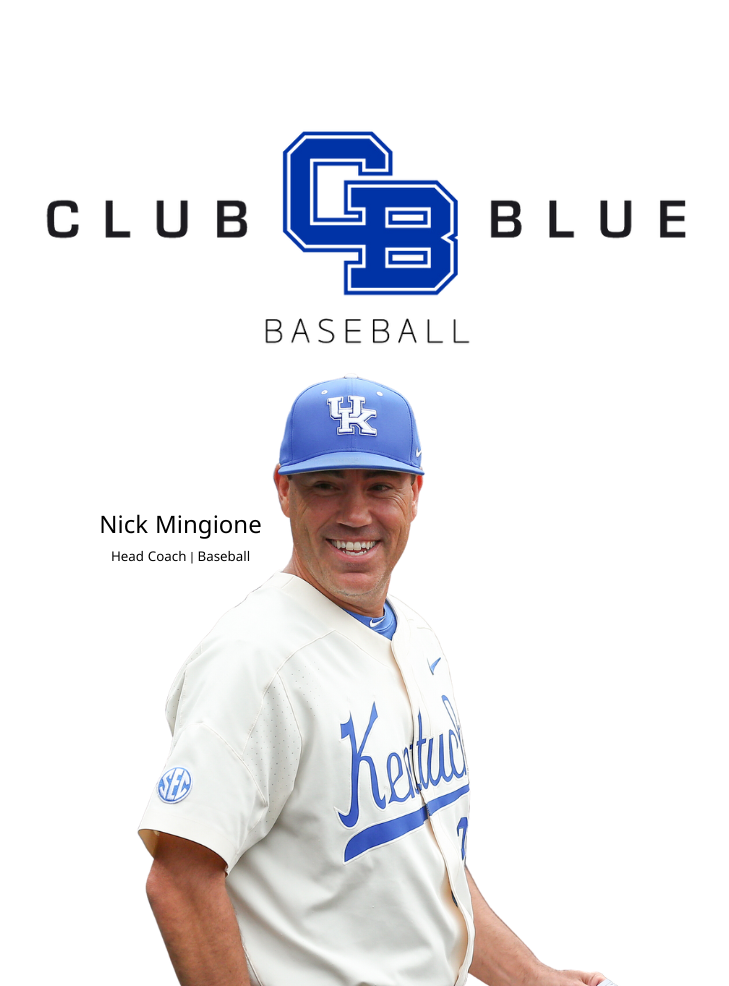 100%
Of Net Proceeds
Support UK Baseball NIL
100% of one-time contribution proceeds go to UK Baseball NIL
No contribution minimum
100% of subscription proceeds go to UK Baseball NIL
Exclusive access to the CLUB BLUE Baseball merchandise store
Auctions: 100% of net proceeds go to Baseball NIL
Raffles: A portion of the net proceeds go to Baseball NIL
In some cases.  Your contributions to CLUB BLUE Baseball can come in many forms, some of which allow for a tax deduction.  Contact us to discuss your options.
CLUB BLUE Baseball is managed and operated by Commonwealth Connect.  CLUB BLUE is part of the University of Kentucky partnered Commonwealth (NIL Collective) family, alongside Commonwealth Causes and Commonwealth Connect.
100% of your contribution to CLUB BLUE Baseball will pass through to support UK Baseball NIL efforts.  Commonwealth Connect does not take a fee from any donor or subscriber contributions to CLUB BLUE.